How to Create Retirement Income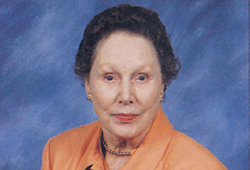 A Charitable Gift Annuity Provides a Cash Flow You Can Depend On.
The late Sue Alves grew up in San Antonio and graduated from Southwestern University, a United Methodist college in Georgetown, Texas. Sue enjoyed raising a family in Lafayette, Louisiana, and at the age of 55 became a certified financial advisor with Legg Mason.
Sue successfully served others as a financial advisor for over 20 years. In 1989 she began building an investment portfolio by purchasing Legg Mason stock from each paycheck.
Several years before she died, Sue used the highly appreciated stock to establish a charitable gift annuity through the United Methodist Foundation of Louisiana to create an income stream for her retirement.
How did the charitable gift annuity create retirement income?
Sue exchanged her accumulated stock for the United Methodist Foundation's promise to pay a fixed amount of income equal to 7.2%. (The stock's dividend was less than 1%.) That fixed income stream will be paid to Sue for the rest of her life. After Sue's lifetime, income from the endowment her gift leaves behind will support Asbury United Methodist Church forever.
"A charitable gift annuity provides a cash flow you can depend on," said Sue. "This gift would never have happened if the United Methodist Foundation staff hadn?t taught me how a gift annuity works. They made the process extremely easy."
"It's perfectly wonderful. You get a quarterly check, it's safe money, and it goes to Asbury after my lifetime," added Sue. She also was able to bypass some capital gains tax and remove the highly appreciated shares of stock from her estate.
Sue joined Asbury UMC in 1958. She taught Sunday school for 17 years, chaired the Endowment Committee, and established the church's library, but she claimed that everyone at the church helps with the ministries.
She used to say, "I don't want to give my money to Uncle Sam. I've worked so hard all my life, and I want it to be put to good use. I know that the United Methodist Church will do just that."