Friday September 25, 2020
Washington News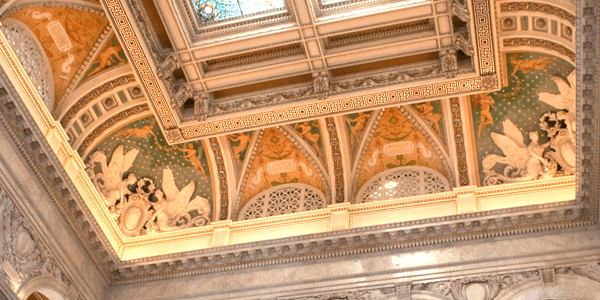 IRA and 401(k) Contributions in 2020
On November 6, 2019, the IRS announced the 401(k) and IRA contribution limits for 2020. The IRA limit remains at $6,000 in 2020. Individuals over age 50 may make a catch-up contribution of $1,000, for a total transfer of $7,000 in 2020.
Traditional IRA contributions from pre-tax income are tax deductible. The traditional IRA has two main tax benefits – contributions are tax deductible and grow tax free. If you are covered by a qualified retirement plan at your workplace, the IRA deduction may be reduced or phased out.
Single Taxpayers with Workplace Plan – IRA contributions for single taxpayers are phased out for individuals with incomes from $65,000 to $75,000.
Married Couple with Workplace Plan – Married taxpayers with joint income of $104,000 - $124,000 will experience the IRA phaseout.
Married and No Workplace Plan – If one spouse has no workplace plan and the other spouse is covered by his or her workplace plan, the phaseout on a joint return is $196,000 to $206,000.
A Roth IRA is funded with after-tax income. It grows tax free and most distributions are tax free. Roth IRA owners may withdraw contributions tax-free at any time. After the Roth IRA has been in existence for five years and the owner is over age 59½, amounts may be withdrawn tax free.
The Roth IRA phaseout limits also increase in 2020.
Single Individuals – The Roth phaseout for single taxpayers next year will be $124,000 to $139,000.
Married Couples – For married couples, the Roth IRA phaseout is $196,000 to $206,000.
Many businesses maintain a 401(k) plan and most nonprofits provide a 403(b) plan. The limit for an employee contribution to a 401(k) or 403(b) plan increases to $19,500 in 2020. Employees over age 50 may make an additional catch-up contribution of $6,500, for a total transfer limit of $26,000.
If your employer offers both a traditional 401(k) and a Roth 401(k) plan, you may allocate your employee contribution to one or both funds. The traditional 401(k) amounts are tax deductible, but the Roth 401(k) contributions are after-tax.
Some employers choose to match the employees' 401(k) contributions. This is a good way to encourage employee participation in the 401(k) plan. The employer match is used to fund the employee's traditional 401(k) account. The employee may still make contributions to a Roth or traditional 401(k) account up to the $19,500 or $26,000 limit.
Pension Limits in 2020
In IR-2019-179 and
Notice 2019-59; 2019-46 IRB 1
(6 Nov 2019), the IRS announced the 2020 pension plan contribution limits.
Defined Contribution Plans – Section 415(c)(1)(A) limits increased from $56,000 to $57,000.
Elective Deferrals – Section 402(g)(3) deferrals increased from $19,000 to $19,500.
Annual Compensation Limits – Sections 401(a)(17), 404(l), 408(k)(3)(C) and 408(k)(6)(D)(ii) limits are increased from $280,000 to $285,000.
Key Employee Top Heavy Plan – Plan the Section 416(i)(1)(A)(i) limit increases from $180,000 to $185,000.
Five Year Distribution – The Section 409(o)(1)(C)(ii) maximum account balance is increased from $1,130,000 to $1,150,000. The dollar amount for lengthening the five-year distribution increases from $225,000 to $230,000.
Highly Compensated Employees – Section 414(q)(1)(B) increases from $125,000 to $130,000.
Catch-Up Over Age 50 – Section 414(v)(2)(B)(i) for catch-up contributions increases to $6,500.
Compensation Limit Government Plans – The Section 401(a)(17) limit on government plans increases from $415,000 to $425,000.
Government Plans – The Section 457(e)(15) limit is increased from $19,000 to $19,500.
Control Employee – The Regulation 1.61-21(f)(5)(i) compensation amount for a fringe benefit valuation of a control employee increases to $115,000.
Qualified Longevity Annuity Contract (QLAC) – The QLAC dollar limit on premiums under Regulation 1.401(a)(9)-6 increases to $135,000.
Retirement Savings Contribution Credit Married – The adjusted gross income limit for married taxpayers is increased from $38,500 to $39,000 under Section 25B(b)(1)(A). The higher limits are increased from $41,500 to $42,500 and from $64,000 to $65,000 under this section.
Retirement Savings Contribution Credit Single – The Section 25B(b)(1)(A) limit is increased from $19,250 to $19,500. Higher limits under this paragraph are increased from $20,750 to $21,250 and from $32,000 to $32,500.
Retirement Contributions – The Section 219(b)(5)(A) individual amount remains at $6,000.
2020 Tax Table, Exemptions and Deductions
In
Rev. Proc. 2019-44; 2019-47 IRB 1
(6 Nov 2019), the IRS published tax tables, exemptions and deduction limits for 2020. With a slowly increasing rate of inflation for the mid-2018 to mid-2019 base period, most changes are modest.
The standard deduction will be $24,800 for couples filing jointly and $12,400 for single taxpayers. The head of household standard deduction is up to $18,650. All three standard deductions were nearly doubled in 2018 and later years by the Tax Cuts and Jobs Act (TCJA).
Each taxpayer must calculate both regular and alternative minimum tax (AMT) amounts. The tax payable is the higher of the two numbers. The 2020 AMT exemptions are $113,400 for married couples and $72,900 for single taxpayers. The AMT exemption is phased out for married couples with income over $1,036,800 or for single taxpayers with incomes over $518,400. The AMT tax is 26% at the lower level and 28% for income over $197,900.
Cafeteria plans are available for medical reimbursement of qualified expenses. The flexible spending account (FSA) plan limit for 2020 is $2,750.
Charities are permitted to transfer token gift premiums to donors who make donations above a specific level. In 2020, a donor who makes a donation over $56.00 may receive a gift with the logo or other identification of the nonprofit at a valued at $11.20 or less. Donors who make larger gifts may receive a gift up to 2% of the value of the charitable contribution, with a cap of $112.
The estate tax basic exclusion amount increases from $11.4 million to $11.58 million. A couple in 2020 may have an estate of $23.16 million with no transfer tax.
Special use agricultural land under Section 2032A may qualify for $1.18 million of reduced value. If an estate qualifies for installment payments of the estate tax under Section 6166, the 2% interest amount is levied on $1,570,000.
Finally, the annual gift exclusion remains at $15,000. This is a per donor-per donee exclusion. An individual or couple with a large family may make substantial tax-free transfers each year through use of annual gift exclusions.
Updated IRA Tables Lower 2021 RMDs
In REG-132210-18, the IRS published proposed regulations with updated tables for required minimum distributions (RMDs). The updated tables reflect the longer life expectancies of Americans and are scheduled to take effect on January 1, 2021. IRA owners who reach age 70½ in 2020 will use the updated tables for distributions in 2021.
The Uniform Lifetime Table assumes that the individual has a second life beneficiary ten years younger. The expectancy calculation reflects both ages. Most individuals will use the Uniform Lifetime Table. An exception applies if an IRA owner has a spouse that is more than ten years younger.
Under the 2021 Uniform Lifetime Table (ULT), the RMD amounts will be reduced.
2019 Table (ULT)
2021 Table (ULT)
Age
Expectancy
RMD%
Age
Expectancy
RMD%
70
27.4 Yrs
3.65%
70
29.1
3.44%
75
22.9 Yrs
4.37%
75
24.6
4.07%
80
18.7 Yrs
5.35%
80
20.2
4.95%
85
14.8 Yrs
6.76%
85
16.0
6.25%
There are transition rules for specific circumstances. IRA owners who pass away prior to January 1, 2021 with a non-spousal beneficiary will have a specified payout term over the beneficiary's life expectancy. A specified payout term also applies to IRA owners who pass away after the required beginning date with no beneficiary or an older beneficiary.
Finally, if a series of substantially equal payments are elected under Rev. Rul. 2002-62 before January 1, 2021, the updated tables will not modify the distribution schedule.
Applicable Federal Rate of 2.0% for November -- Rev. Rul. 2019-25; 2019-45 IRB 1 (17 October 2018)
The IRS has announced the Applicable Federal Rate (AFR) for November of 2019. The AFR under Section 7520 for the month of November is 2.0%. The rates for October of 1.8% or September of 2.2% also may be used. The highest AFR is beneficial for charitable deductions of remainder interests. The lowest AFR is best for lead trusts and life estate reserved agreements. With a gift annuity, if the annuitant desires greater tax-free payments the lowest AFR is preferable. During 2019, pooled income funds in existence less than three tax years must use a 2.2% deemed rate of return.
Published November 8, 2019
Previous Articles
Timely Tips for End-of-Year Tax Planning
IRS Offers Online Safety Tips for Teens
National Work and Family Month - Military Family Benefits
National Work and Family Month