Friday September 25, 2020
Washington News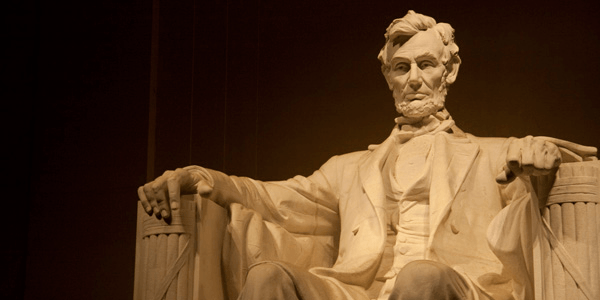 Timely Tips for End-of-Year Tax Planning
In IR 2019-178, the IRS offered tips on preparing for filing tax returns in 2020. With two months left this year, it is an excellent time to gather your tax records and review your withholding and estimated tax payments. With preparation this month, your filing season can go more smoothly.
Withholding – If you are employed, it may be time to update your IRS Form W-4, Employee's Withholding Allowance Certificate. If your income has increased, you can increase withholding over these two months. You can increase withholding in November and December and still be in compliance. The IRS Tax Withholding Estimator on IRS.gov may be helpful.
Estimated Tax Payments – If you have self-employment income, investment income and some types of retirement income, you may need to make quarterly estimated tax payments. Virtual currency may require larger estimated tax payments. If you receive virtual currency payments for goods or services, you may need to make estimated tax payments. Publication 505, Tax Withholding and Estimated Tax, may be helpful if you have a complicated tax situation.
Gather Documents – You should have an electronic or paper system for gathering all of your necessary tax information. You should have copies of prior year tax returns, Forms W-2 from your employers, Forms 1099 from banks and financial service companies, records for virtual currency transactions and Forms 1095-A for the Premium Tax Credit. If you have moved, you should be certain your employer, bank, financial service company or other payer has your current address. If they send the tax forms to your old address, your return filing process could be delayed.
Tax ID Numbers – Some taxpayers without a Social Security Number have an Individual Tax Identification Number (ITIN). An ITIN with middle digits 83, 84, 85, 86 or 87 expires on December 31. Use IRS Form W-7 to renew your ITIN. If you delay in renewing your ITIN, your refund may be delayed.
Electronic Filing – Most taxpayers have transitioned to the convenience and accuracy of electronic filing. If your income is below $66,000, you may use the IRS Free File software. All taxpayers can use the Fillable Forms available on the IRS website. You can expedite your refund by using Direct Deposit to your bank account.
Starting early is always a good practice. By adjusting your withholding or estimated tax payments and preparing to gather your records, you can have a good filing season next year.
Easement Savings Clause Not Valid
In
Coal Property Holdings LLC v. Commissioner;
No. 277778-16; 153 T.C. No. 7 (28 Oct 2019), the Tax Court ruled a $155 million conservation easement deduction invalid.
Coal Property Holdings (Coal Holdings) held 3,713 acres of Tennessee land. Coal Holdings was sold in October 2013 for $32.5 million. Three days after the sale, the new owner granted a conservation easement to the Foothills Land Conservancy and claimed a $155.5 million charitable deduction.
The IRS denied the deduction because it failed the Sec. 170(h)(5)(A) "protected in perpetuity" requirement. Under state law, if a conservation purpose is impossible to accomplish, it is possible for there to be a judicial extinguishment of that easement. If the easement were judicially extinguished, the easement deed included a formula clause that was designed to compensate the charity. However, the formula clause potentially reduced the charity benefit because the charity payment was "after the satisfaction of prior claims."
There also was a savings clause that said if the provisions in the deed were not acceptable to the IRS, the Treasury regulations would govern.
The Tax Court determined that the formula under the judicial extinguishment provision did not meet the "protected in perpetuity" requirement because of the "satisfaction of prior claim" provision. The court stated, "Upon judicial extinguishment, the donee must be entitled to a portion of the proceeds at least equal to the proportionate value." See Reg. 1.170A-14(g)(6).
Therefore, the deed did not meet the perpetuity requirements. In addition, the savings clause is a condition precedent and is not enforceable. The deduction was denied.
Ministry Founder Denied Deductions
In
Richard I. Presley et ux. v. Commissioner;
No. 18-9008 (25 Oct 2019), the 10th Circuit, in an unpublished opinion, denied charitable deductions for land improvements, a mower gift and donation of a residence.
Dr. Richard Presley is an optometrist. He operates several vision-related businesses and created the nonprofit Presley Family Ministries (PFM). The ministry provides optometry services to low-income individuals in third world countries.
Presley also set up PFM Farms, LLC which operated a blueberry farm. The blueberry farm proceeds were transferred to help fund the ministry efforts of PFM.
PFM Farms paid $107,364 for land improvements and over $3,000 for a Toro mower. Because the benefits of the farm were given to PFM, Presley's tax preparer deducted the land improvement costs and the mower value as charitable gifts.
Presley also deeded the family home to PFM on April 20, 2012. The home was designated as a parsonage for Presley and his wife. He claimed a charitable deduction of $235,422.
The Service denied all deductions and both the Tax Court and the 10th Circuit affirmed that decision. The land improvements were not deducted in the year they were made, the mower was not correctly described on IRS Form 8283 and the residence deduction was not supported by a qualified appraisal. Because the substantiation failures did not meet a "substantial compliance" standard, all were denied.
Editor's Note:
Dr. Presley clearly conducted helpful charitable work for low-income individuals. However, even taxpayers who are engaged in meritorious charitable projects must comply with the gift substantiation requirements.
Applicable Federal Rate of 2.0% for November -- Rev. Rul. 2019-25; 2019-45 IRB 1 (17 October 2018)
The IRS has announced the Applicable Federal Rate (AFR) for November of 2019. The AFR under Section 7520 for the month of November is 2.0%. The rates for October of 1.8% or September of 2.2% also may be used. The highest AFR is beneficial for charitable deductions of remainder interests. The lowest AFR is best for lead trusts and life estate reserved agreements. With a gift annuity, if the annuitant desires greater tax-free payments the lowest AFR is preferable. During 2019, pooled income funds in existence less than three tax years must use a 2.2% deemed rate of return.
Published November 1, 2019
Previous Articles
IRS Offers Online Safety Tips for Teens
National Work and Family Month - Military Family Benefits
National Work and Family Month
IRS Commissioner Rettig After One Year