Friday September 25, 2020
Washington News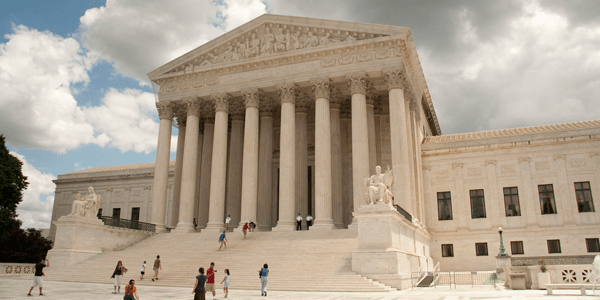 IRS Offers Online Safety Tips for Teens
In IR-2019-175 the Service offered suggestions for online protection for families with teenagers. The IRS noted, "During National Work and Family Month, we are asking parents and families to be mindful of all the pitfalls that can be found by sharing devices at home, shopping online and through navigating through various social media platforms. Often, those who are less experienced can put themselves and others at risk by leaving an unnecessary trail of personal information for fraudsters."
Because most young individuals are regular users of the internet and social media, there are five areas of online protection parents should discuss with teens.
Security is Important – Individuals of all ages need to protect their birthdates, addresses, ages, Social Security and driver's license numbers. Do not give out this information on the internet.
Firewalls and Anti-Virus Software – Use and update your anti-virus software regularly. Always ensure firewalls are updated to protect your online accounts with strong passwords. A strong password is a combination of uppercase letters, lowercase letters, numbers and special characters such as an asterisk or exclamation point.
Recognize Scams – Teens may receive phishing emails, threatening phone calls or texts claiming to be from the IRS. They should not click on suspicious links or respond to unknown emails or calls.
Protect Personal Data – Leave your Social Security card at home. Shop only at recognized online retailers. If you are using a recognized retailer, you may need to use your credit card or an online payment service. Be cautious not to use these financial accounts with unknown retailers.
Warning About Public Wi-Fi – Teens often use Wi-Fi at coffee shops, restaurants or other public locations. Unsecured Wi-Fi is a common place for lurking hackers to capture your personal information. On public Wi-Fi, be especially careful not to enter financial information, not to access online bank accounts and to minimize use of accounts with your complex passwords. A virtual private network (VPN) account may be a good solution to protect teens who are regular users of public Wi-Fi.
Senators Grassley and Wyden Debate SALT
On October 23, the Senate voted 52 to 43 to reject a resolution on the state and local tax (SALT) regulations. Because several large states created charities with state tax credits in an effort to circumvent the $10,000 SALT deduction limit, the IRS published regulations that create a "Quid Pro Quo" rule for state credits over 15% of the gifted amount. The IRS regulations essentially negated the benefits of the SALT workaround charities.
Senators from large states proposed a resolution to oppose the IRS SALT regulations. While the resolution was not passed, the Senate debate prior to the vote enabled Sen. Chuck Grassley (R-IA) and Sen. Ron Wyden (D-OR) to discuss this issue.
Grassley supported the IRS SALT regulations. He explained the $10,000 limit should be maintained and stated, "This loophole would allow top income earners to save billions of dollars in Federal taxes annually. New York city hedge fund and private equity managers would most assuredly be some of the biggest beneficiaries under this loophole. At the same time taxpayers with incomes under $50,000 would see virtually no benefit."
As Chair of the Senate Finance Committee, Grassley has been generally supportive of charitable giving. He noted, "Charity is by definition something done out of the goodness of your heart without expecting or getting something in return. That is certainly not the case for these workarounds. There is no charity involved."
Under a study by the Joint Committee on Taxation, high-income taxpayers would benefit most from repeal of the SALT limit. Grassley continued, "As you can see, the majority of the benefit from repealing the SALT cap, 52%, would flow to taxpayers with incomes exceeding $1,000,000."
Finally, Grassley noted that the tax revenue from the SALT limit enabled a large expansion of the alternative minimum tax (AMT) exemption. The larger AMT exemption simplified taxes for millions of Americans.
Grassley concluded, "This was made possible by reforms to regressive tax expenditures such as capping the SALT deduction. What is more, these reforms allowed us to target more tax relief to lower- and middle-income taxpayers."
Wyden is the Ranking Member of the Senate Finance Committee. He claimed the Tax Cuts and Jobs Act was intended to provide reductions to the wealthy. Wyden notes, "To do so, they intentionally created financial pain for middle-class families in Democratic states by capping the SALT deduction at $10,000 for both single and married taxpayers."
Wyden claimed that the tax bill gave "billionaires an even bigger tax cut." He stated, "Without any clear authority to do so, the Treasury Department reversed a long-standing IRS position that had allowed taxpayers a full deduction for charitable contributions to state tax credit programs. In essence, the Treasury Department created a new rule out of whole cloth that extended the $10,000 cap on SALT deductions to also include charitable contributions to state tax credit programs."
Because there were other pre-existing state credit programs that also have experienced a benefit reduction under the "Quid Pro Quo" rules, Wyden concluded, "We are talking about childcare centers in Colorado and Missouri. Foster care organizations in Arizona. Historic preservation groups in Kansas. Charities in Iowa, Kentucky, and Mississippi. Conservation groups in Arkansas, Iowa, Florida, North Carolina, South Carolina and Tennessee. Rural hospitals in Georgia. Universities in Indiana, Idaho, Montana and North Dakota. Volunteer responders in Nebraska."
CAM/ALOT Gift Tax Value Reduced
In
William Cavallaro et ux. v. Commissioner;
No. 3300-11; No. 3354-11; T.C. Memo. 2019-144 (23 Oct. 2019), the Tax Court reduced the gift valuation from $29.67 million to $22.8 million.
William and Patricia Cavallaro founded Knight Tool Co. ("Knight") in 1979. The company developed a new technology for adhesives called CAM/ALOT. In May of 1995 the company restructured and a new corporation Camalot Systems, Inc. ("Camalot") was created. After the restructuring, their three sons owned the majority of Camalot and it was sold in 1996 for $57 million.
The IRS audited the Cavallaros' Form 709 Gift Tax Returns and claimed that each parent had made gifts of $23,085,000 to the three sons. The Tax Court determined that there was a taxable gift and assessed deficiencies for William of $7,652,980 and Patricia for $8,009,020. The taxpayers claimed that the determination was arbitrary and capricious and that the Court erred by not considering mistakes in the appraisal.
In
William Cavallaro et ux. v. Commissioner;
Nos. 15-1368, 15-1376 (1st Cir. 2016), the First Circuit affirmed a Tax Court decision that determined a deficiency was not arbitrary and excessive and the Cavallaros had the burden of proof. The Tax Court had determined a business transaction resulted in each parent making a taxable gift of $29.67 million to three sons. However, with respect to the valuation accomplished by accountant Marc Bello, the First Circuit held that the Tax Court must permit taxpayers an opportunity to show errors in the appraised value.
The First Circuit held that the IRS was not arbitrary and capricious in assessing the deficiency. The Cavallaros' tax attorney stated that he could "squeeze a few embarrassing facts into the suitcase by force" in order to create the restructuring. However, while the First Circuit affirmed in part, it ordered the case remanded to the Tax Court so the taxpayers could have "the opportunity to rebut the Bello report and to show that the Commissioner's assessment was arbitrary and excessive."
Upon remand, Tax Court Judge David Gustafson reviewed taxpayer claims that the IRS appraiser was biased, the profit was not correctly allocated between Knight and Camalot, that a discounted cash flow method did not accurately value the gift and that Bello used a 90th percentile profit standard rather than the correct 88% profit standard.
Gustafson determined that Bello may have made mistakes, but was not biased, the profit was correctly allocated and a discounted cash flow appraisal method was acceptable. Because the IRS agreed the 88% profit standard should be used rather than the 90% profit standard, the gift value was reduced from $29.67 million to $22.8 million.
Applicable Federal Rate of 2.0% for November -- Rev. Rul. 2019-25; 2019-45 IRB 1 (17 October 2018)
The IRS has announced the Applicable Federal Rate (AFR) for November of 2019. The AFR under Section 7520 for the month of November is 2.0%. The rates for October of 1.8% or September of 2.2% also may be used. The highest AFR is beneficial for charitable deductions of remainder interests. The lowest AFR is best for lead trusts and life estate reserved agreements. With a gift annuity, if the annuitant desires greater tax-free payments the lowest AFR is preferable. During 2019, pooled income funds in existence less than three tax years must use a 2.2% deemed rate of return.
Published October 25, 2019
Previous Articles
National Work and Family Month - Military Family Benefits
National Work and Family Month
IRS Commissioner Rettig After One Year
IRS Reports High Levels of Taxpayer Compliance