Monday September 28, 2020
Finances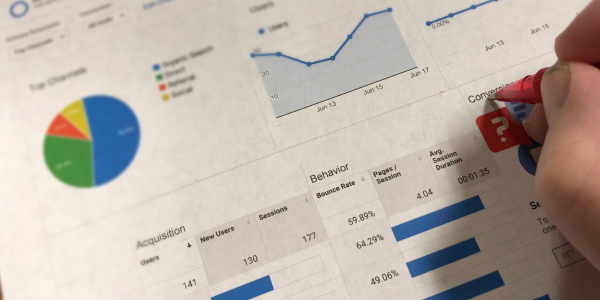 Tyson Releases Earnings Report
Tyson Foods, Inc. (TSN) released its quarterly and annual earnings report on Tuesday, November 12. Stock in the Arkansas-based food company was up 6% after the earnings release, despite missing analysts' estimates.

Tyson posted revenue of $10.00 billion for the quarter, up from $9.99 billion at the same time last year. For the full year, the corporation reported revenue of $42.41 billion, up from the previous year's total of $40.05 billion.

"Fiscal 2019 was highlighted by significant progress in our strategy to grow our business through differentiated capabilities, deliver service and value to our customers, and sustain our company and our world for future generations," said Tyson Foods' president and CEO Noel White. "We expanded our global footprint, launched innovation in our iconic brands and our new alternative protein brand, and prepared for future growth by investing in technology and infrastructure."

For the fourth quarter, net income attributable to Tyson was $369 billion, down from a profit of $537 billion in the same quarter last year. Net income was $2.02 billion for the year, down from $3.02 billion the year before.

Tyson owns brands such as Jimmy Dean, Hillshire Farm and Ball Park. The company experienced a loss of 4.2% in its beef segment, due to a facility fire in Kansas in August. Tyson estimated the incremental costs from the fire to be $31 million. Despite the setback, the company expects to meet or exceed its long-term earnings for fiscal 2020.

Tyson Foods, Inc. (TSN) shares closed at $90.33, up 9.7% for the week.


Walmart Beats Earnings Estimates

Walmart Inc. (WMT) announced quarterly earnings on Thursday, November 14. The company topped earnings estimates but fell shy of sales expectations.

Walmart reported third quarter net sales of $128.0 billion. This is an increase of $3.1 billion from $124.9 billion last year at this time.

"We're pleased with our performance for the quarter," said Walmart President and CEO Doug McMillon. "Our associates are responding to change in an inspiring way, and we're proud of them. The Walmart U.S. business saw strong comp sales and expense leverage, and operating income grew for the sixth consecutive quarter. We also celebrated the first anniversary of Flipkart and PhonePe as part of the Walmart family."

Walmart reported net quarterly earnings of $29.2 billion or $1.16 earnings per share, beating expectations of $1.09 per share. This is up 7.4% from $28.8 billion reported in the same quarter last year.

Same-store sales for Walmart, the largest retailer in the world, rose 3.2% and e-commerce sales were up 41% for the quarter. The growth in e-commerce beat expectations of 35% that analysts had predicted. Walmart raised its guidance for the full year and anticipates strong sales as the holiday season approaches.

Walmart Inc. (WMT) shares closed at $118.89, virtually unchanged for the week.


Cisco Stock Drops Despite Strong Earnings

Cisco Systems Inc. (CSCO) reported quarterly earnings on Wednesday, November 13. The networking equipment maker's stock traded lower after the company announced "uncertain conditions" ahead, despite posting strong earnings.

The company announced first quarter net revenue of $13.2 billion. This is up from revenue of $12.9 billion reported in the same quarter last year.

"We delivered a solid quarter against a challenging macro environment," said Cisco Chairman and CEO Chuck Robbins. "We're focused on continuing to drive innovation, transform our business and exceed our customers' expectations."

Cisco reported earnings for the quarter of $3.6 billion or $0.84 per share. This is up from earnings of $3.5 billion or $0.75 per share at this time last year.

What started as a simple desire between husband and wife to communicate via email at work, developed into the solution of a multiprotocol router that would pave the way for new methods of network communication. Founded in 1984, Cisco has grown into a giant in network communications with over 35,000 employees across 115 countries. The company boasts that over 85% of internet traffic travels across its systems.

Cisco Systems Inc. (CSCO) shares ended at $48.01, down 6.1% for the week.

The Dow started the week at 27,581 and closed at 28,005 on 11/15. The S&P 500 started the week at 3,080 and closed at 3,120. The NASDAQ started the week at 8,431 and closed at 8,541.
Yields Rise Over Trade Optimism
Treasury yields rose near the end of the week as reports indicate a trade agreement between China and the U.S. is within reach. The apparently steady improvement of Sino-American relations, along with increased domestic investor confidence, have buoyed Treasury yields.

On Thursday, White House economic advisor Larry Kudlow stated that the U.S. and China are close to a trade deal. High-ranking officials for the world superpowers have been communicating via phone in recent days.

"We're getting close," said Kudlow. "The mood music is pretty good, and that has not always been so in these things." Later he continued, "It's not done yet, but there has been very good progress and the talks have been very constructive."

During early trading on Friday the 10-year note was at 1.830%. The 30-year Treasury bond was at 2.315%.

Investor optimism has also caused yields to rise. According to a survey by Bank of America Merrill Lynch (BAML), more than half of those surveyed in a group of fund managers expect stocks to be the highest yielding assets in the 2020. Many investors believe yields will rise in the near future as more people sell bonds to buy riskier assets.

"Investors are experiencing FOMO—the fear of missing out—which has prompted a wave of optimism and jump in exposure to equities and cyclicals," said chief investment strategist at BAML Michael Hartnett.

The 10-year Treasury note yield closed at 1.83% on 11/15, while the 30-year Treasury bond yield was 2.31%.
Mortgage Rates Rise
Freddie Mac released its latest Primary Mortgage Market Survey on Thursday, November 14. The report revealed an increase in rates.

The 30-year fixed rate mortgage rate averaged 3.75%, up from 3.69% last week. At this time last year, the 30-year fixed rate mortgage averaged 4.94%.

This week, the 15-year fixed rate mortgage averaged 3.20%, up from 3.13% last week. Last year at this time, the 15-year fixed rate mortgage averaged 4.36%.

"The modest uptick in mortgage rates over the last two months reflects declining recession fears and a more sanguine outlook for the global economy," said Freddie Mac's Chief Economist Sam Khater. "Due to the improved economic outlook, purchase mortgage applications rose fifteen percent over the same week a year ago, the second highest weekly increase in the last two years. Given the important role residential real estate plays in the economy, the steady improvement of the housing market is a reassuring sign that the economy is on solid ground heading into next year."

Based on published national averages, the national average savings rate was 0.09% on 11/15. The one-year CD finished at 0.50%
Published November 15, 2019
Previous Articles
Alphabet Searches for Increased Earnings
McDonald's Serves Tepid Earnings Report
Wells Fargo Faces Rough Terrain