Monday September 28, 2020
Finances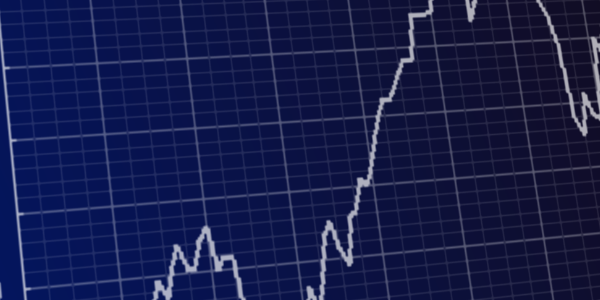 Alphabet Searches for Increased Earnings
Alphabet Inc. (GOOGL) reported third quarter earnings on Monday, October 28. The parent company of Google, YouTube and Nest missed on earnings estimates causing stock to fall 2% after the release.

Alphabet announced revenue of $40.5 billion for the third quarter, up from revenue of $33.7 billion in the same quarter last year. Revenue exceeded analysts' expectations of $40.3 billion.

"I am extremely pleased with the progress we made across the board in the third quarter, from our recent advancements in search and quantum computing to our strong revenue growth driven by mobile search, YouTube and Cloud," said Google CEO Sundar Pichai. "We're focused on providing the most helpful services to our users and partners, and we see many opportunities ahead."

The company reported third quarter earnings of $7.07 billion or $10.12 per share. This is down from earnings of $9.19 billion or $13.06 per share reported during the same quarter last year.

The Mountain View, California-based company reported $7.49 billion in traffic acquisition costs. This is the amount Google pays to companies such as Apple to make Google the default search engine when users open their internet browsers on their devices. Analysts use this number to measure the health of the company. Google's traffic acquisition costs have risen 6% year-over-year.

Alphabet Inc. (GOOGL) shares ended at $1,272.25, virtually unchanged for the week.


Mastercard Reports Increased Earnings and Revenues

Mastercard Incorporated (MA) released its third quarter earnings report on Tuesday, October 29. The credit card company reported strong earnings and revenues.

Mastercard posted quarterly revenue of $4.5 billion. This is up 15% from $3.9 billion in revenue reported at the same time last year.

"We delivered another quarter of solid revenue and earnings growth as we execute on our strategy and invest for the long-term," said Mastercard President and CEO Ajay Banga. "We have recently expanded several key customer relationships, announced our Mastercard Track suite of B2B solutions and launched the faster, more secure click-to-pay online checkout experience. In addition, we are looking forward to enhancing our multi-rail reach and capabilities through the planned acquisition of Nets' real-time payment and billing solutions."

For the third quarter, Mastercard reported profit of $2.1 billion. This is up 11% from $1.9 billion reported at this time last year.

Mastercard announced its intention to acquire Nets A/S for $3.19 billion. Mastercard expects the acquisition to cause a decrease in profits for the next two years. Nets, a Denmark-based payment platform, is expected to help Mastercard increase the speed of transactions both domestically and globally. Mastercard is hoping to move beyond card activity and provide a platform for account-to-account activity to get closer to real-time payments.

Mastercard Incorporated (MA) shares closed at $279.05, up 2.1% for the week.


Kellogg Serves Up Better-Than-Expected Earnings and Sales

Kellogg Company (K) announced third quarter earnings on Tuesday, October 29. The snack and convenience foods company beat analysts' expectations for earnings.

Kellogg reported quarterly revenue of $3.37 billion, down from $3.47 billion during the same quarter last year. This came in above analysts' expected revenue of $3.35 billion.

"We remain squarely on strategy and on plan, and this is reflected in our third quarter results," said Kellogg Chairman and CEO Steve Cahillane. "Our reshaped portfolio is doing what it is intended to do, focusing on our higher growth categories and markets. We have revitalized key brands through improved brand-building and enhanced innovation. And, as we move past our heaviest investments and costs, we are on track for delivering gradual improvement in profitability."

Kellogg reported net quarterly earnings of $247 million or $0.72 per share. This is down from $380 million or $1.09 per share reported in this quarter last year. Adjusted earnings were $1.03 per share beating expectations of $0.91 per share.

Kellogg completed divestiture of some of its popular brands of cookies, fruit snacks, pie crusts and ice cream cones to Ferrero in July. Popular names such as Keebler's, Famous Amos and Girl Scout cookies were included in the $1.3 billion sale. The company attributed its 3% decline in net sales for the quarter to the divestiture.

Kellogg Company (K) shares closed at $63.68, up 4.2% for the week.

The Dow started the week at 27,040 and closed at 27,347 on 11/1. The S&P 500 started the week at 3,032 and closed at 3,067. The NASDAQ started the week at 8,286 and closed at 8,386.
Strong Jobs Report Pushes Yields Higher
Treasury yields rose near the end of the week following a stronger-than-expected jobs report. The rise in yields followed an early-week dip in reaction to the Federal Reserve's decision to cut rates, but hold on further decreases.

On Friday, The U.S. Department of Labor released the jobs report for October. The report revealed 128,000 new jobs were added in October. The number exceeded analysts' estimates for job growth. The Labor Department also revised its previously released reports from August and September to reflect the addition of 95,000 more jobs than had been previously estimated. The unemployment rate inched up slightly to 3.6%, but the figure continues to remain near a 50-year low.

"This report is yet another sign that the economy is still strong right now and adds to a list of indicators that are looking optimistic of late," said Chief Economist at CUNA Mutual Group Steve Rick. "The vigor of this labor market, along with a more positive housing market and solid Q3 GDP, should offer some welcome reassurance."

On Wednesday, the Federal Reserve announced its decision to cut the federal funds rate by a quarter of a point. This brings the federal funds rate down to a range of 1.5% to 1.75%. The strong jobs report reinforced the position of the Federal Reserve to hold on more rate cuts this year.

"We're not thinking about raising rates right now," said Federal Reserve Chair Jerome Powell. "There obviously will be times in the future where that will be appropriate. What we're really thinking now is that our current stance of policy is appropriate and will remain so as long as the outlook is broadly in keeping with our expectations."

The 10-year Treasury note yield closed at 1.73% on 11/1, while the 30-year Treasury bond yield was 2.21%.
Mortgage Rates on the Rise
Freddie Mac released its latest Primary Mortgage Market Survey on Thursday, October 31. The report revealed another increase in mortgage rates.

The 30-year fixed rate mortgage rate averaged 3.78%, up from 3.75% last week. At this time last year, the 30-year fixed rate mortgage averaged 4.83%.

This week, the 15-year fixed rate mortgage averaged 3.19%, up from 3.18% last week. Last year at this time, the 15-year fixed rate mortgage averaged 4.23%.

"This week marks the third consecutive week of rate increases, which hasn't happened since April of this year," said Freddie Mac's Chief Economist Sam Khater. "That said, purchase activity continues to show strength, indicating obvious homebuyer demand. However, the lack of housing supply remains a major barrier to not just the housing market, but the overall economic recovery."

Based on published national averages, the national average savings rate was 0.09% on 11/1. The one-year CD finished at 0.51%.
Published November 1, 2019
Previous Articles
McDonald's Serves Tepid Earnings Report
Wells Fargo Faces Rough Terrain
Delta Air Lines' Revenue Keeps Climbing